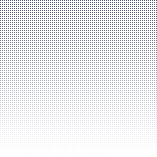 Pricing Strategy & Revenue Management – Executive Education Short Course
The Pricing Strategy & Revenue Management Programme introduces managers to the fundamentals of pricing with the central goal of developing a framework applicable to their industry. Participants acquire strategies, tools and best practices for tackling pricing issues at both the strategic and tactical levels. They will also be able to systematically identify opportunities to boost their firm's profits through improvements in pricing. Participants will leave the course with powerful insights into pricing issues and a new awareness of additional ways to drive business results via strategic pricing. The bottom line result is manager will acquire the ability to make more profitable pricing decisions.
Learning Objectives include:
The Fundamentals of Value-Based Pricing

How Customers perceive price and form value perceptions

How to analyse and choose among different pricing alternatives

The role of cost information in the setting of prices

Developing & implementing the best value-based pricing strategies

Learning the art of pricing communications strategies

Exploring the latest in pricing strategies & paradigms

Examining common pricing challenges

Investigating the multi-disciplinary nature of pricing

Pricing new products & services

Understanding the role of economics in pricing

Unlocking the power of pricing
These participants will benefit most from this programme:
Mid- and Senior-Level Executives

Vice-Presidents and Directors of Marketing

Finance, Sales, and Planning Executives

Product Managers

Entrepreneurs and Executives in Product Development

Managers Facing Significant Price Competition
In general, participants represent a wide range of business titles and functions, and often are employed in fast-moving, dynamic industries, such as travel, hospitality, technology, consulting, investment banking, pharmaceutical, medical, and energy.
This executive education open enrollment short course is offered in the following countries: United Kingdom, Germany, United States, Singapore, Dubai and Hong Kong. Please click here to request a detailed brochure of the Pricing Strategy & Revenue Management Executive Education Programme.